to sztuka rzeźbienia w owocach i warzywach wywodząca się z Dalekiego Wschodu. Od niedawna Carving jest dyscypliną na kulinarnych Mistrzostwach Europy oraz Świata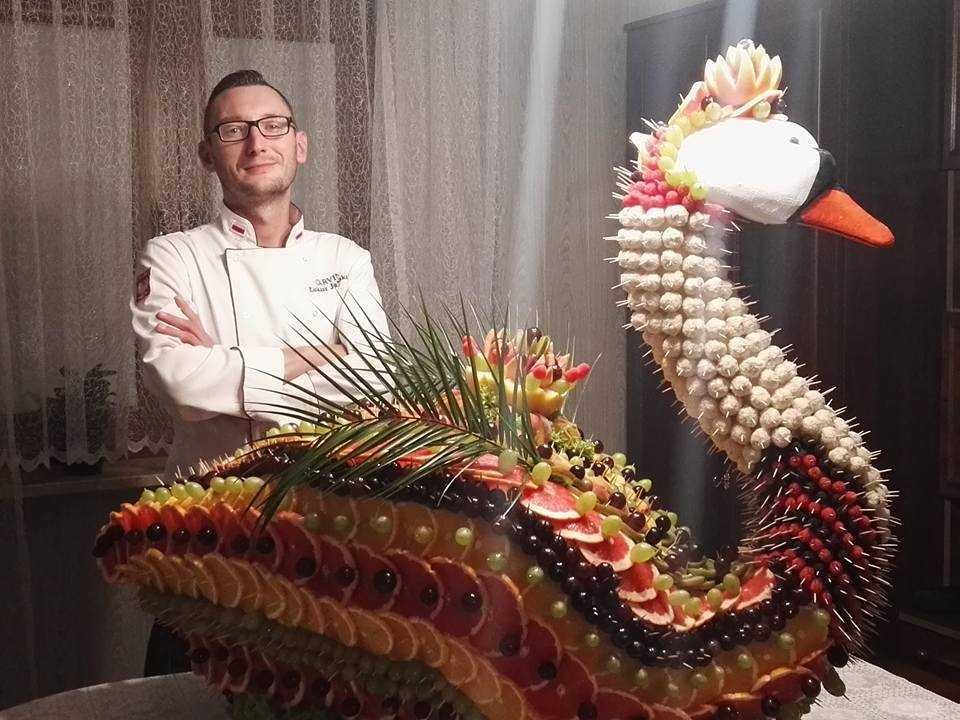 Łukasz Jabłoński to kucharz z wieloletnim doświadczeniem w branży gastronomicznej. W Sali Bankietowej Melodia pracuje od ponad 10 lat. Jedną z jego dodatkowych dziedzin zainteresowania jest sztuka Carvingu.
Łukasz często uczestniczy w wystawach związanych z Carvinigem. Bierze udział w piknikach charytatywnych oraz tworzy wspaniałe dzieła na zamówienie. 
Sztuka Carvingu na przyjęciu weselnym nie tylko urozmaici stół wiejski czy słodki ale także zapadnie na długo w pamięć wszystkim uczestnikom przyjęcia. 
Z wielką przyjemnością przygotujemy dla Państwa przyjęcie na którym znajdą się wyjątkowe dzieła sztuki Carvingu.